Dolphin Dockside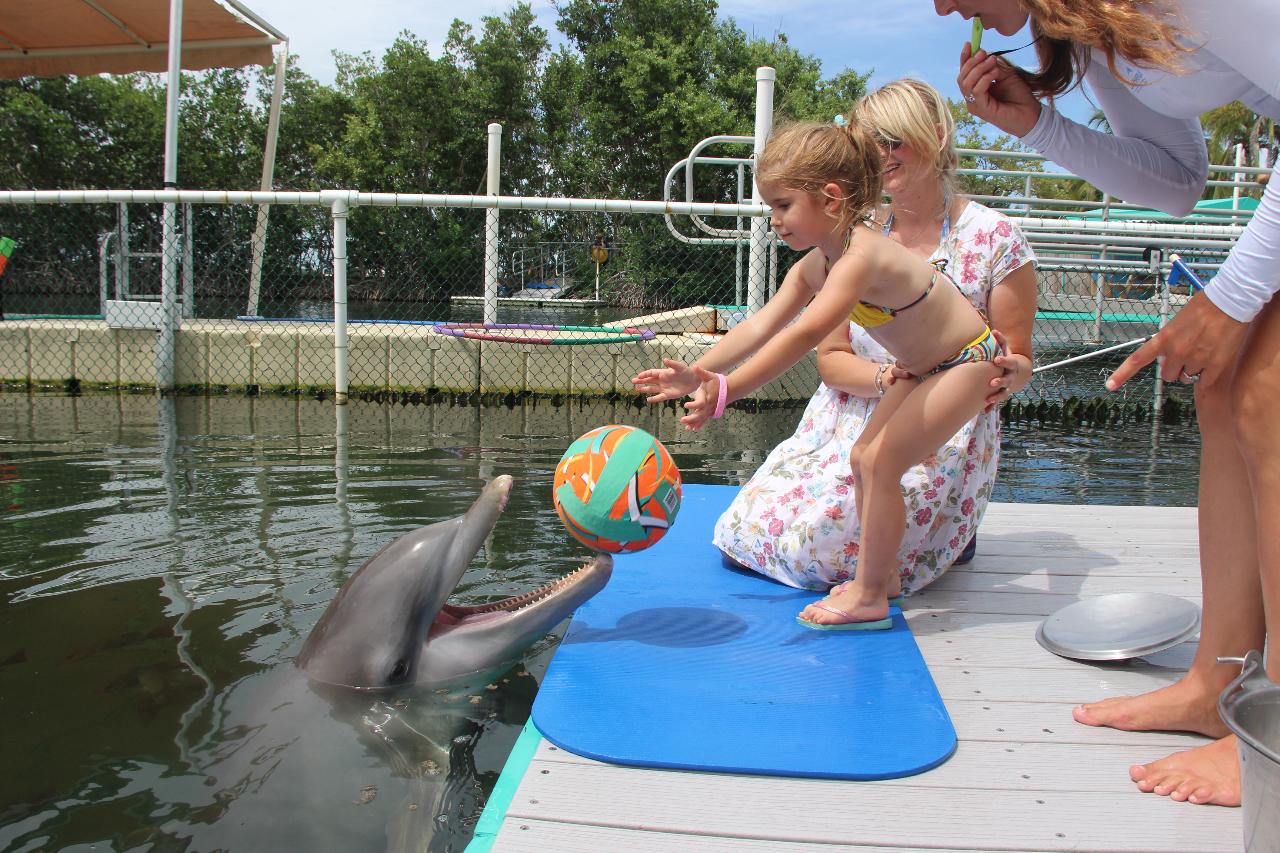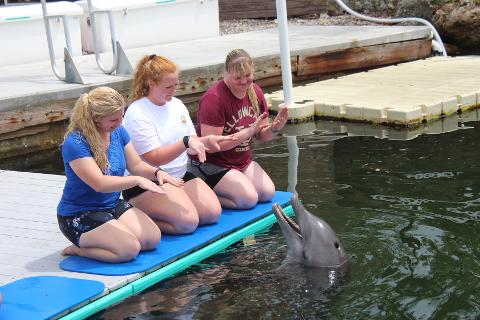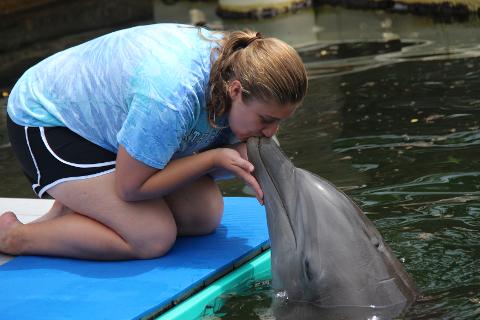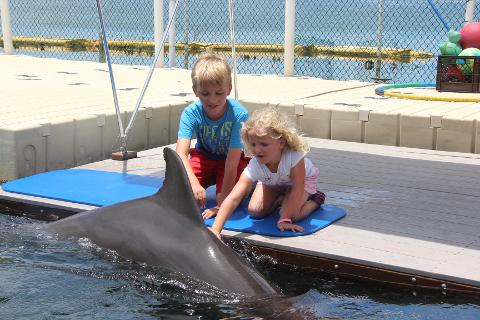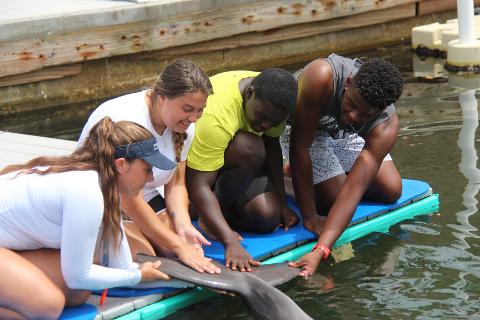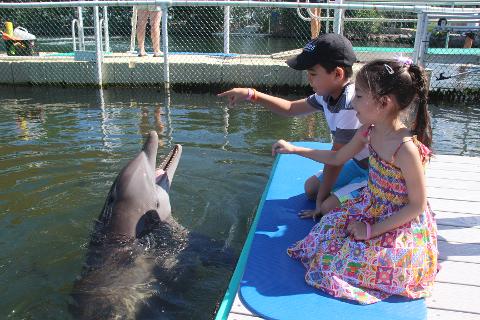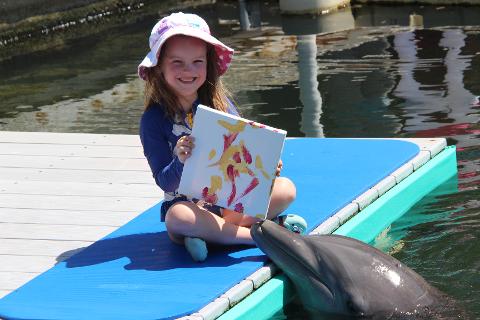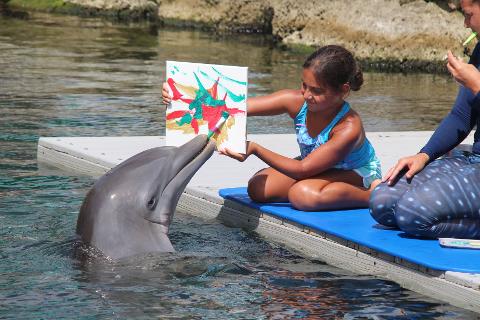 Location: Key Largo, FL
Product code: DOLDOCK
Join us for Dolphins Plus' NEWEST program, Dockside Deluxe! This up-close
and personal meet and greet with one of our Atlantic bottlenose dolphins
(Tursiops truncatus) has guests join their trainer on a floating
platform to experience behaviors like kisses, rubs, and handshakes.
Guests receive an introduction to dolphin anatomy and may even have the
opportunity to learn some of the dolphins' hand signals before testing
out their own training skills! But that's not all! Participants take
home an original dolphin painting to help cherish their memories for
years to come.

Participation Requirements

Participants must understand English or bring someone that can
translate in order to take part in the Paint with the Dolphins program.
Participants must be at least 3 years of age.
Participants age 3-17 require a paid observing adult