Special Needs/OMA Registration: Kiss By A Dolphin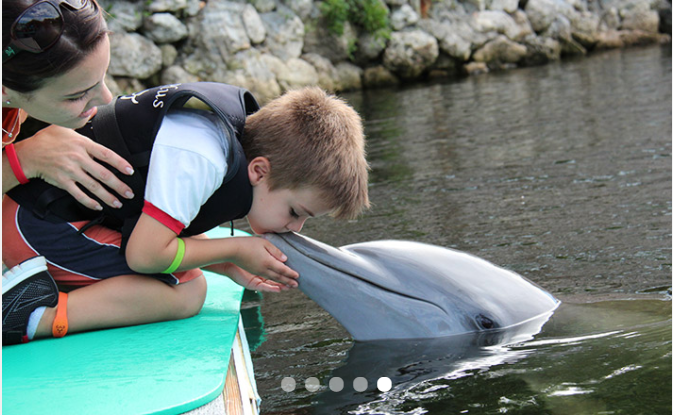 Location: Key Largo, FL
Product code: PK3RFR
The Kissed By a Dolphin program offers guests the chance to meet one of our Atlantic bottlenose dolphins (
Tursiops truncatus
), while kneeling on a floating platform. Guests will receive a kiss from a dolphin and a digital photo. Stop by Dolphins Plus to complete your bucket list! Participants should plan on spending 1 to 1.5 hours at Dolphins Plus from arrival to departure. This includes the education, getting you ready, the encounter itself which is not timed and checking out through our photo department and gift shop.
Participation Requirements
Participants must understand English or bring someone that can translate in order to take part in the swim program.
Participants must be at least 6 months old to participate. If under
the age of 3, a paid adult observer ($10.00) is required to hold them
while on the platform.