Shallow Water High Energy Add On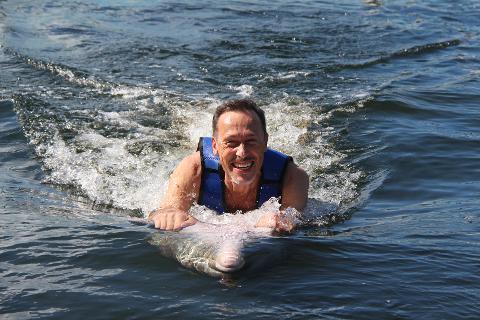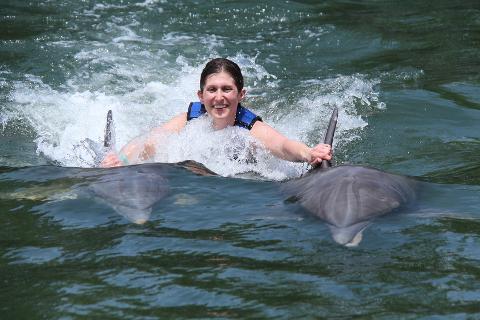 Location: Key Largo, FL
Product code: SWEDOR
Add a high energy behavior to your Shallow Water Encounter. This program is only available with the Shallow Water Encounter, not available as a stand alone product. High energy add ons can be behavior like a Dorsal Tow, a Superman and/or a Foot Pushes.(determined by your dolphin trainer)
Participation Requirements
Participants must understand English or bring someone that can translate in order to take part in the program.
We are currently accepting participants, ages 5 years &
up.

Due to the water depth, participants must be at least 4 feet tall
in order to participate on their own. If they do not meet the height
requirement, they must have a paid participating adult to hold them in
the water.
Pregnant women are unable to participate in our in-water
encounters, but they are welcome to sign up for our Kissed By a Dolphin
and Painting programs.