Paint With Dolphins - Add On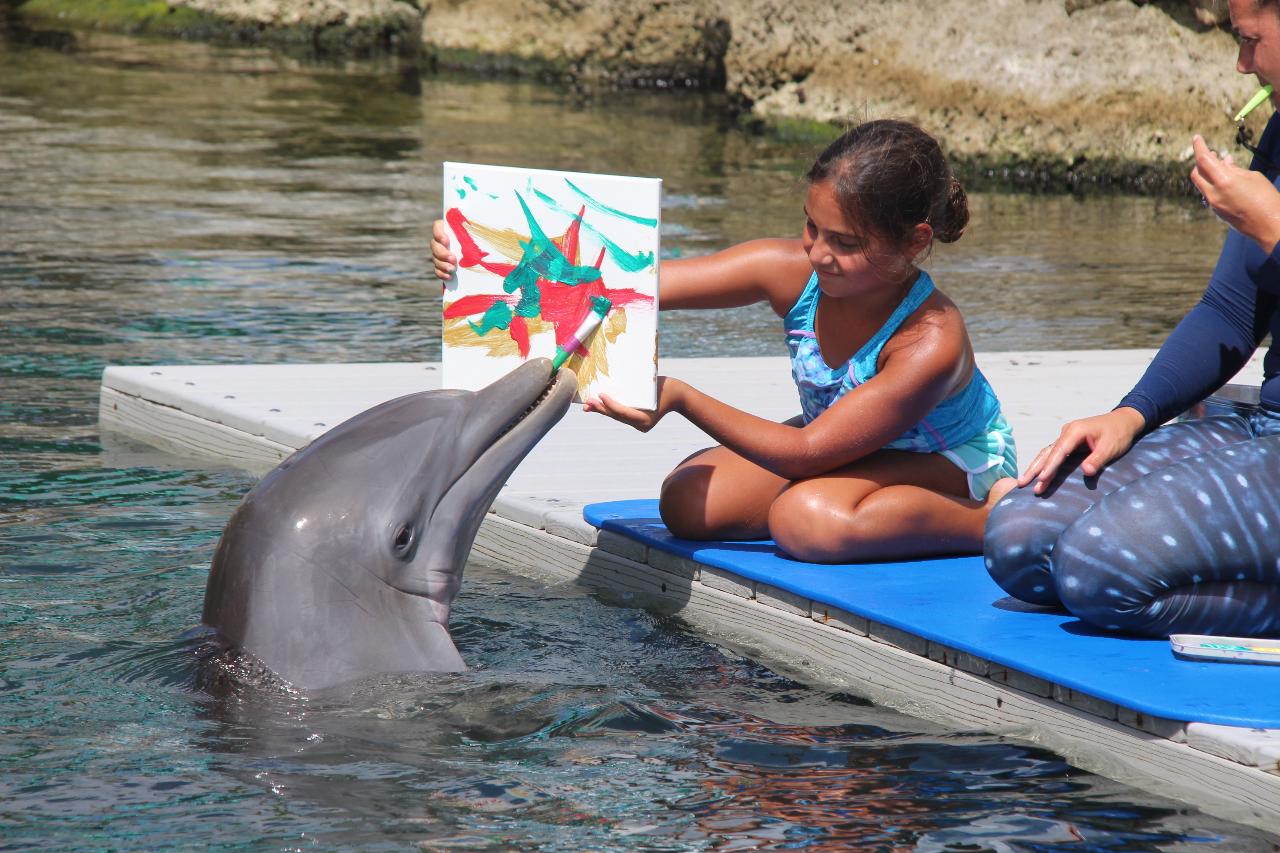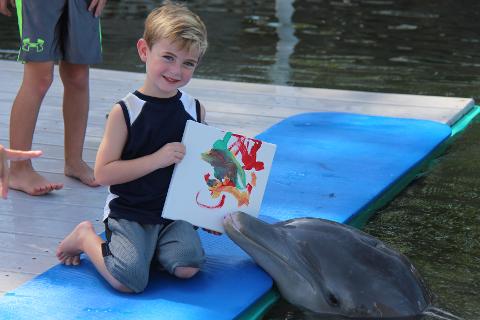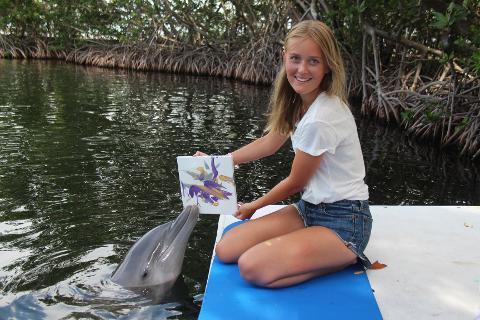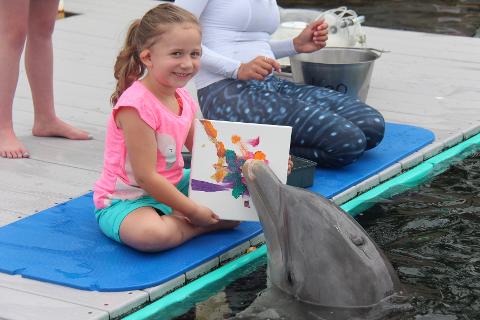 Location: Key Largo, FL
Product code: PAINT
Adding a dolphin paint session is a FINTASTIC way to enhance your already amazing dolphin encounter. After your encounter, have a seat next to one of our trainers and watch in awe as you assist one of our dolphins in creating a beautiful work of art. Work with the trainer to lend a hand and marvel at the creative, curious and captivating intelligence of these incredible marine mammals.
Participation Requirements:
Participants must meet requirements of the Shallow Water Encounter or Structured Swim.
This program is only available as an add on to our Shallow Water Encounter and/or Structured Swim.
This program is not available as a stand alone product.

Testimonials:
"Experience of a lifetime" - 5 Stars TripAdvisor
My daughter, who is very artistic, painted with Leo! I can tell you we were all smiles the entire time we were with the dolphins! They have such an energy to them! Her favorites were Leo, Nika, and Nyla. Leo was mine, because he has such a BIG personality!
-KJ L

Loved Painting with the Dolphin Program - 5 Stars TripAdvisor
My daughter was the only one doing the paint they had her pick three colors and took her to a little platform where a trainer sat with her and the dolphin painted a picture on the paper my daughter was holding. She loved it and it took about 5 mins for the painting to be done but she was also allowed to pet the dolphin for a bit.
-Kate E