Kiss By A Dolphin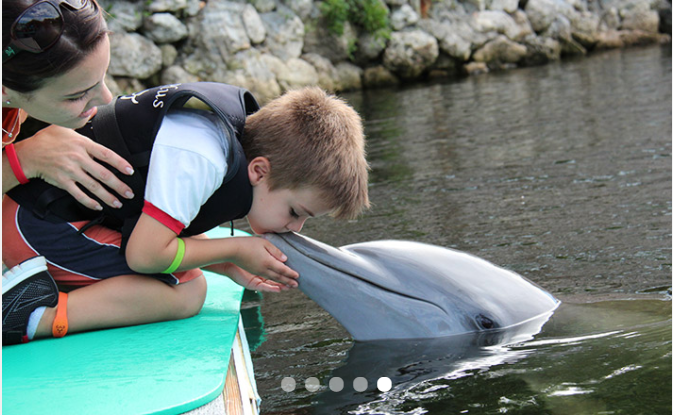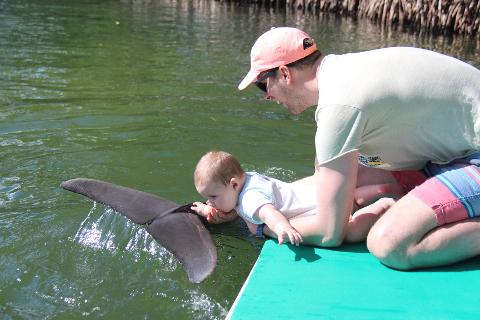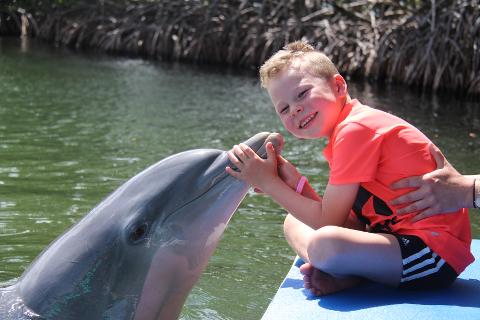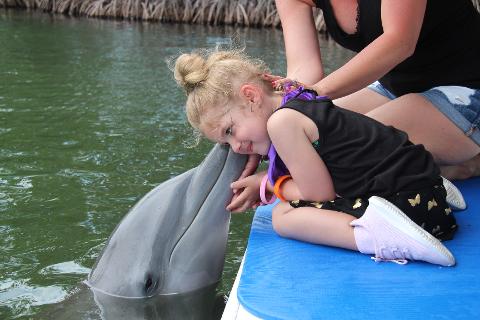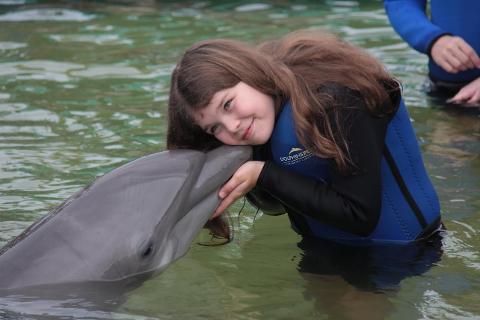 Location: Key Largo, FL
Product code: KISS
The Kissed By a Dolphin program offers guests the chance to meet one of our Atlantic bottlenose dolphins (
Tursiops truncatus
), while kneeling on a floating platform. Guests will receive a kiss from a dolphin and a digital photo. Stop by Dolphins Plus to complete your bucket list!
Participation Requirements
Participants must understand English or bring someone that can translate in order to take part in the swim program.
Participants must be at least 6 months old to participate. If under
the age of 3, a paid adult observer ($10.00) is required to hold them
while on the platform.
Testimonials:
Kiss a Dolphin - 5 Star TripAdvisor
We were so close and the trainers were amazing. The trainer working with my daughter so she could give the dolphin a kiss was terrific. My daughter got to "pet" the mom dolphin and her 9 month old baby and also interact with them from the little dock for a short while before giving them a kiss. We got a great picture of this from the photographer (included) and she also for a free t shirt
-MaggieS1234

Awesome Time - 5 Star TripAdvisor
I cant say enough about this place!! We had such a wonderful time here! There are many options of things to do here but we chose to kiss the dolphins! Wonderful experience!!! Before you do any encounters they give you a excellent presentation about the dolphins ( we learnt a lot ) and then they give safety information! The staff is wonderful!!! They truly love the animals and make sure that you are also enjoying your encounter!
-1bunbun