Shallow Water Encounter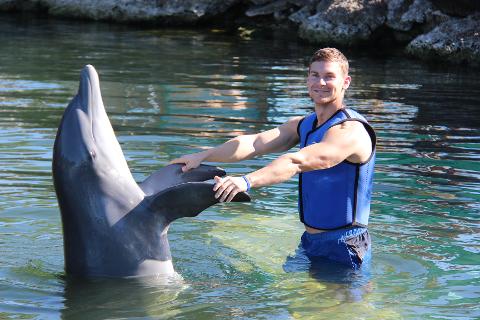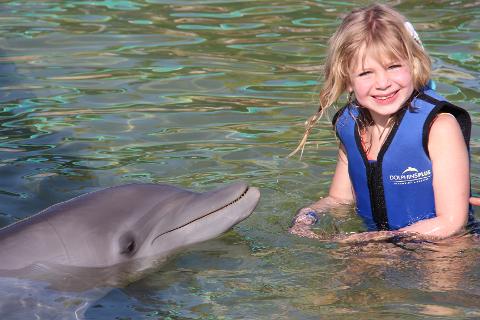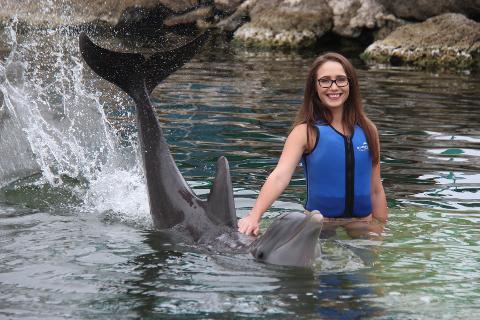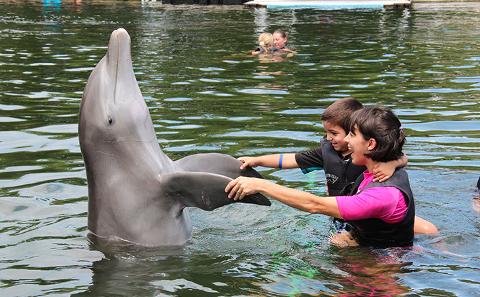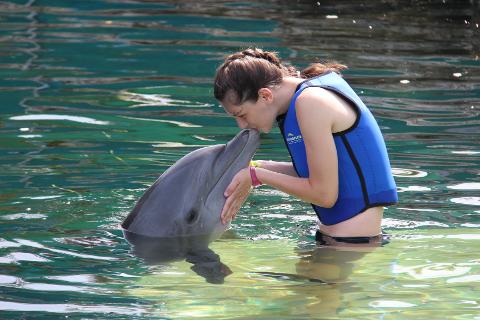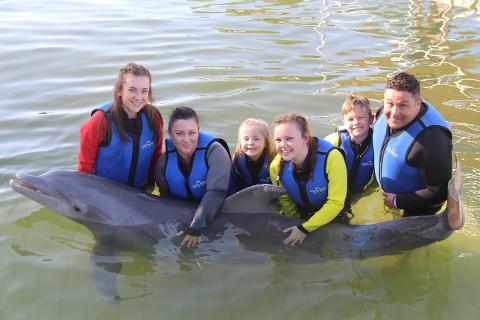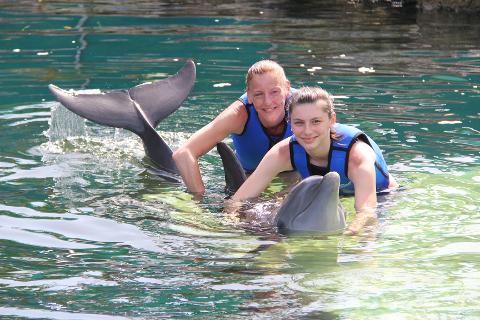 Location: Key Largo, FL
Product code: SWE
This program is Fun and Easy! Our dolphins will come to you for interactive behaviors like body rubs, handshakes or kisses.
Participation Requirements
Participants must understand English or bring someone that can translate in order to take part in the program.
We are currently accepting participants, ages 3 years &
up. Children between the ages of 3-5 must have a
paid participating adult to hold them in the water.
Due to the water depth, participants must be at least 4 feet tall
in order to participate on their own. If they do not meet the height
requirement, they must have a paid participating adult to hold them in
the water.
Pregnant women are unable to participate in our in-water
encounters, but they are welcome to sign up for our Kissed By a Dolphin
and Painting programs.
Testimonials:
Amazing experience - 5 Stars TripAdvisor
My six year old son and I did the shallow water encounter and it was just sooooo cool. The structure of the experience was intimate and comfortable, and we both learned a lot and had a blast. In particular both Jessicas were great - very personable and knowledgeable, and patient with my slightly scared son. By the end he wanted to do it again. :) thanks for an unforgettable experience!
-Turtle 524
Wonderful experience - 5 Stars TripAdvisor
Me and my 6 year old son had a great experience, you can tell that the trainers love what they are doing, they are on dolphin time and don't get upset if the dolphins don't want to come see us...they just call another one... Beautiful experience, we had the shallow water encounter and also took the option for the dolphin tow...Amazing!!!
-Thc 1974

Great memories for family vacation! - 5 Stars TripAdvisor

We had booked both the structured swim and the shallow water encounter for our large group. It was a wonderful time for all and for all ages from 3 to 40's! This was such a great experience to be able to share with our kids and granddaughter! When asked what the favorite part of this vacation was, everyone said "the dolphins!" The looks of pure joy on everyone's face in our photo CD says it all!
-rmseek